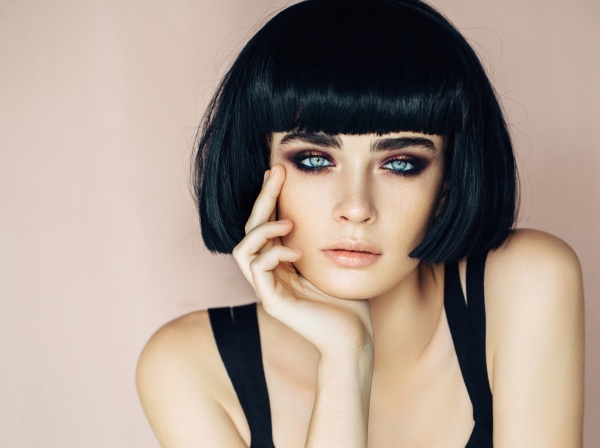 Consumer desire for more simplified makeup routines has resulted in stalled growth in the US colour cosmetics market, according to Mintel.
The marketing intelligence company's 'Color Cosmetics US 2017' report reveals that the market has grown just two percent this year to reach $11 billion – around half the four percent growth recorded last year.
Lip cosmetics sales grew 4.7 percent this year compared to 7 percent in 2016, facial cosmetics grew 3.2 percent  (5.2 percent in 2016) and eye cosmetics grew just 0.1 percent (1.9 percent in 2016).
Nonetheless despite the drop in sales growth "skincare-inspired benefits are in high demand among colour cosmetics users as the lines between facial makeup and facial skincare continue to blur".
Anti-ageing and moisturising claims (44 percent respectively) top the list of benefits female facial cosmetics users are interested in seeing from their facial makeup," the report says.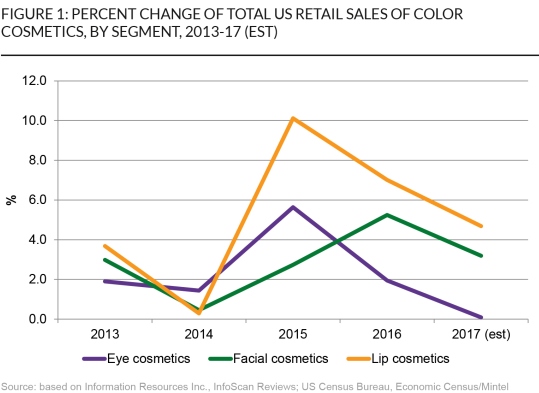 "Female consumers aged 55+ are most likely to be interested in products with anti-ageing claims (68 percent vs 18 percent of women aged 18-34) while those aged 18-34 are most likely to seek products that treat acne (24 percent vs 2 percent of women 55+), are for sensitive skin (23 percent vs 9 percent) or minimise pores (23 percent vs 11 percent)."
However, Mintel notes that "it appears that women of all ages show the same enthusiasm for makeup that creates the appearance of flawless skin" as more than one quarter (28 percent) of facial cosmetics users say they're interested in facial makeup that evens skin tone, including 28 percent of women 18-34 and 29 percent of women 55+.
Shannon Romanowski, director of Mintel Beauty and Personal Care reports, concludes that overall the colour cosmetics market experienced moderate growth in 2017 but "products which do not align with the current 'natural look' trend, such as lip gloss, bronzer and eye shadow, resulted in slower gains across the category segments".
"While the market is saturated and some women are turning to value brands to cut costs, facial makeup products that offer relevant skincare benefits present a bright spot that could reinvigorate sales," he says.
"As consumers increasingly express interest in facial makeup that incorporates skincare-related claims, it's likely these claims will continue expanding into the cosmetics category.
"Anti-ageing and moisturising claims are appealing to older women, and can be particularly successful in light of an aging population that is typically less engaged in the category."